We love to make you feel at home.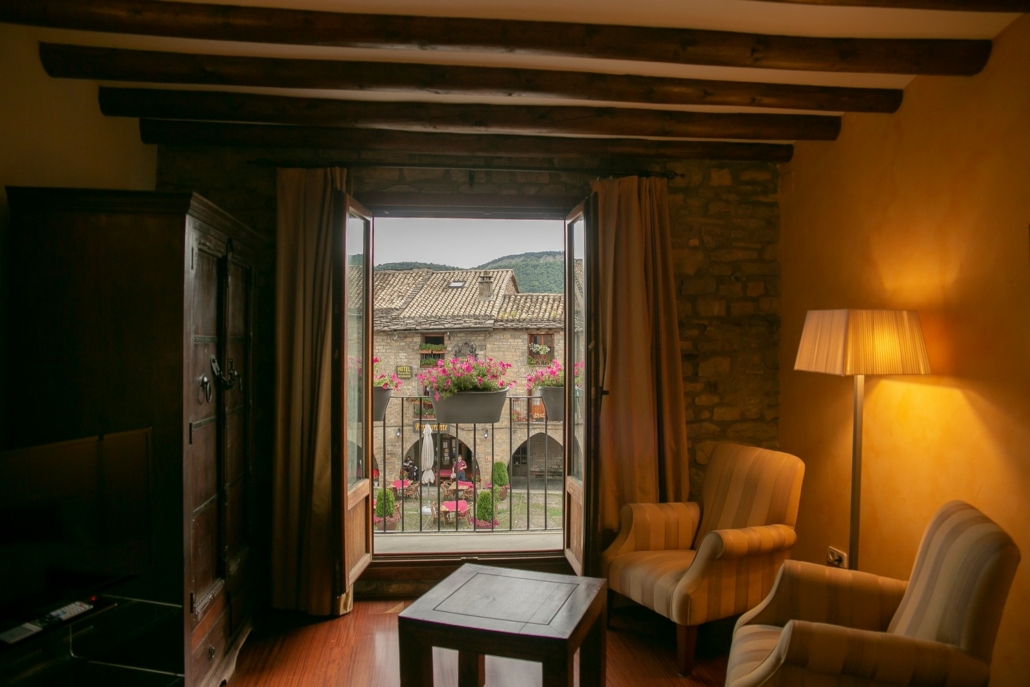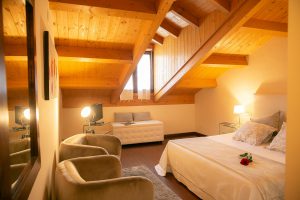 The hotel has double rooms and suites.
Our rooms are spacious and provide great getaway accommodations. Suite rooms provide more space and services to make the most of your getaway.
SUITE
Luxury and comfort, our commitment.
The suites are our biggest suggestion, its spaciousness, its views of the Plaza Mayor de Aínsa, and its hot tub makes it ideal for rest.
DOUBLE ROOM
A comfortable room with its own style.
These rooms have different decorations. Two have mountain views and two are attic. One of the rooms with attic has 2 single beds.